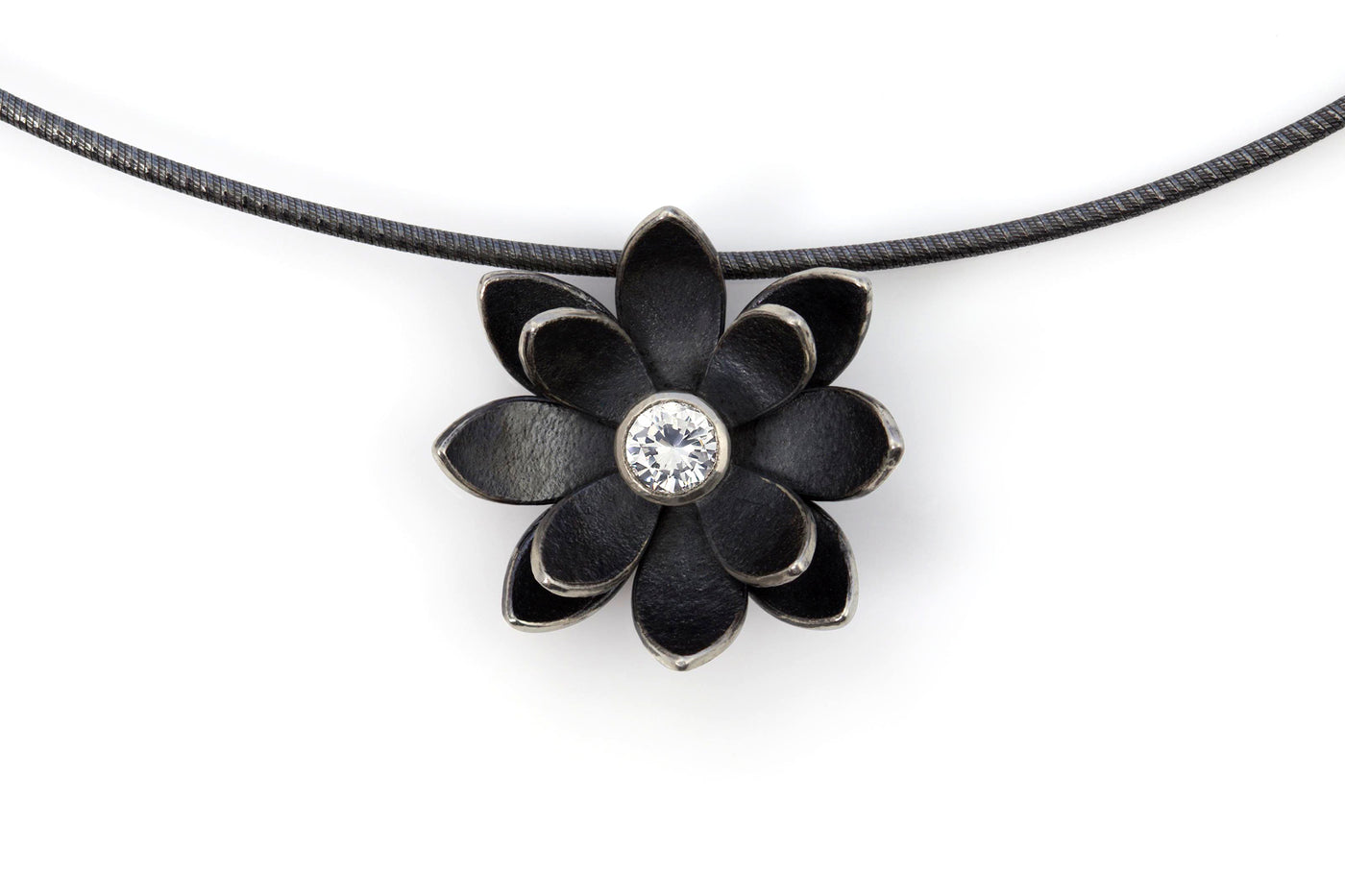 Dark Lotus
$210.00 USD
This is the darkened version of the Laguna Lotus Pendant, which was first inspired by my yoga practice and the symbolism of the lotus. It has become such a favorite of so many both for self-purchasers and gift giving. 
This oxidized silver lotus pendant has a cz at the center. Cubic Zirconia represent the crown chakra or "third eye" in crystal healing and metaphysics. Other chakra gemstones are available by special request.
The pendant comes on silver cable either 16 or 18 inches. Other chains are available by request. Some people like it on a snake chain. Call me for any unusual lengths.