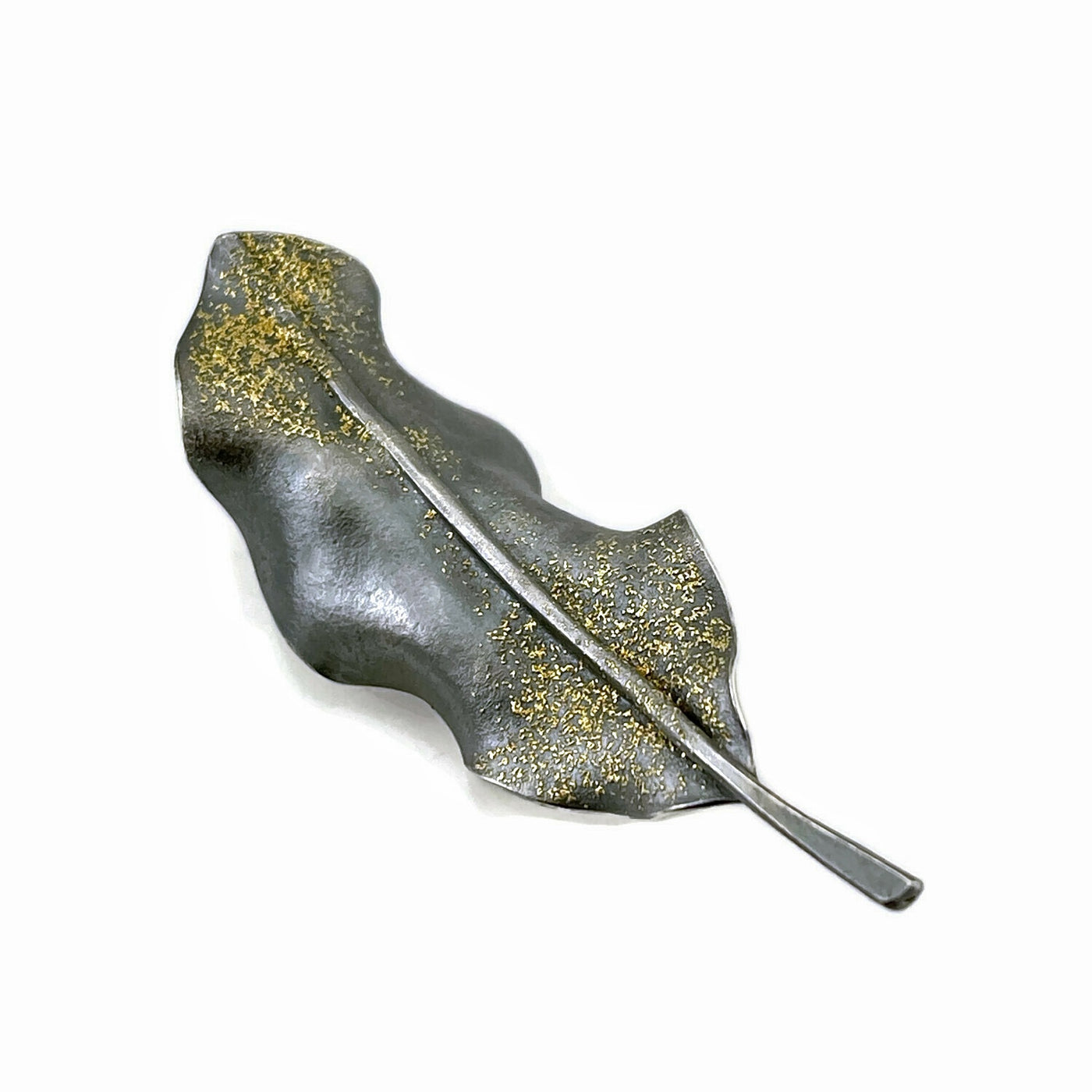 Mossy Leaf Brooch
$420.00 USD $420.00 USD
I forged this leaf pin from one sheet of sterling silver after being inspired by the way the leaves I would see on my daily walks would twist and turn as they began to dry after falling to the ground. They take on such beautiful undulating forms.
Once it was forged, I fused a layer 22k gold "moss' to its surface to further play with the idea of time and texture. On the reverse side is a sterling silver pin stem.
You can wear this on a scarf, sweater, tee shirt - really anywhere you might want a pop of adornment and a sweet reminder of life's subtleties.